Rashed Bin Jabr Al Suwaidi – Chairman
Mr. Rashed Bin Jabr Al Suwaidi is a qualified Petroleum Engineer having graduated from Tulsa University in 1981.
Rashed has been the Chairman of CAE since 2006 and CAG since inception. Previously, he has held several senior posts in Abu Dhabi National Oil Company (ADNOC), including the position of Exploration and Production (E&P) Director. He was concurrently a Board member of most of the ADNOC subsidiaries, including ADMA, ADCO, ZADCO, ADGAS, NDC (Chairman), ADDCAP (Chairman), ADPPOC and others.
He left ADNOC in 1999 and went on to acquire Essar Drilling in 2002, which was transformed into Dalma Energy. This company was sold to a new IPO, Aabar Petroleum, in 2005. Both Aabar, which was initiated by Mr. Al Suwaidi, and Dalma continue to flourish, and Mr. Al Suwaidi is a main Board member of Aabar. He is also on the Board of the Abu Dhabi National Investment Development Company (Marina Mall), Noor Capital (Abu Dhabi) and is Chairman of Al Maha Petroleum in Oman, the largest petrol station owner in that country.
---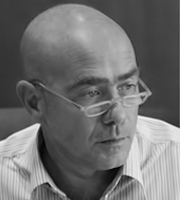 Carlos Marques – Vice Chairman
Mr. Carlos Marques holds a Master's degree in Instrumentation and Control of Industrial Processes.
Carlos joined CAE in 2002 as the Managing Director, and after the management takeover in 2005, Carlos was appointed the CEO of the company. In 2012, Carlos became the Vice Chairman of CAE.
Carlos has more than 20 years experience of working in Management of Industrial Processes Control Companies: Gould Modicon (USA), Dragados y Construcciones (Spain), and Kalunborg Refinery (Denmark).
---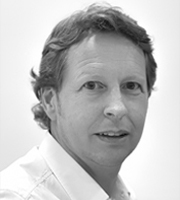 Hans Niederlander – CFO
Mr. Hans Niederlander joined CAE in 2005 as the CFO, as part of the management takeover. He holds a Master's Degree in Business Administration from University of Innsbruck, Austria.
Hans started his professional career in Honeywell in 1995 and finally served the company as their Regional Director of Finance for the Automation & Controls Strategic Business Unit. His responsibility included Financial Management of affiliates (Turkey, Egypt, U.A.E., and Qatar), Joint Ventures (Saudi Arabia, Kuwait, and Oman) as well as the European distribution center's Netherlands operations for Middle East.
---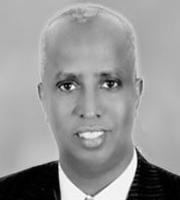 Mohamud Hassan Haji – CEO
Mr. Mohamud joined CAE in 2012 as the Group Chief Operating Officer. He was appointed as CEO in 2018.
Mr. Mohamud has over 30 years engineering experience in the Oil & Gas industry specializing in the liquefied gas industry. Mr. Mohamud has worked for the Abu Dhabi National Oil Company (ADNOC) for 25 years with ADGAS. After this posting, Mr. Mohamud was the General Manager for Abu Dhabi of IMV Projects in Calgary, Canada and of Mustang Engineering in Houston, USA, engineering Oil & Gas facilities.