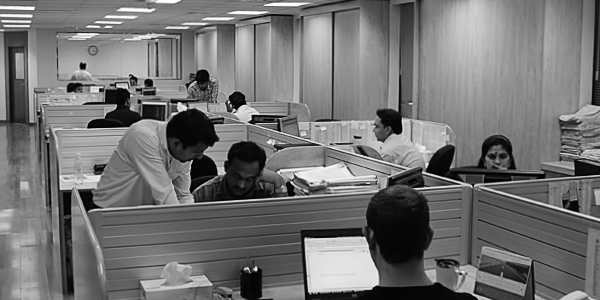 We are continuously looking for talented and motivated individuals. We recruit professionals who share our commitment to excellence and demonstrate high standards of personal and business integrity. Commitment to the team, reliability, problem solving skills and resourcefulness are just few of the core competencies we seek. Equally important are the traits of leadership and the ability to set and meet challenging goals.
Want to be a part of a fast-growing company with long-term career opportunities? We invite you to join us.
Current Openings
Engineering Manager
Min Qualification: BE (Instrumentation)
Experience: Minimum 15 – 20 years
Reporting to the Project Manager, the Engineering Manager will be:
responsible for all engineering related technical issues with all vendors/engineering/consultants/client,

responsible for delegating tasks to project engineering team and monitoring their work.
Detailed responsibilities:
By delegation from the project manager, the Engineering Manager has overall responsibility for design and engineering on the project.

The Engineering Manager leads a team in charge of the development of basic and detailed engineering design.

He/she is responsible, in front of the client, of all issues related to design and engineering.

Prepare and endorse all variation order and design change.

Manage all the engineering team (engineers, designers, drafters).

Validate the studies performed by the engineering team.

Ensure the subcontractor's design is in accordance with the scope of work and applicable standards.

Review / comment / validate the vendors documentation.

Focal point of client for all engineering issues.
---
Construction Manager
The candidate must have at least 15 years experience in mechanical/civil engineering with construction expertise in pipeline projects. He/she must have excellent knowledge and proven experience with all aspects of pipeline construction, including:
Pre-construction survey
Clearing and grading
Trenching
Pipe stringing
Welding
Erection of above ground pipeline (on sleepers)
Testing
Restoration.
He must also have thorough knowledge of heavy earth works (cutting and filling, levelling, preparation of ROW, preparation of pipeline berms, etc.).
The candidate must have experience with ADNOC group of companies. Work experience in Shah field will be an advantage.
---
Planning Engineer
Mechanical engineer with over 10 years of experience in planning and project control activities in pipeline projects. Responsibilities include:
Preparing and updating project schedule based on the contract.
Setting work program and target milestones for each phase based on the project plan.
Monitoring critical activities based on the project schedule and advising project management.
Preparing and submitting updated work program and cash flow curve showing actual progress, identifying areas of weakness, and establishing means and methods for recovery, if any, as well as new critical activities.
Monitoring daily work progress and preparing the weekly and monthly program and report.
Maintaining and recording updates of site work progress obtained from Project Manager.
Preparing monthly report reflecting work progress summary.
Reporting to the Project Manager about the current work progress, and making comparison between plan and actual progress, as well as studying the impact of alternative approaches to work.
Participating in project meetings and discussions with the Client, as required.
Assisting in preparation of work program, cash flow and manpower histogram for tenders.
Performing other duties and responsibilities as assigned.
The candidate must have experience working with ADNOC group of companies, as well as thorough knowledge and experience of Primavera P6.